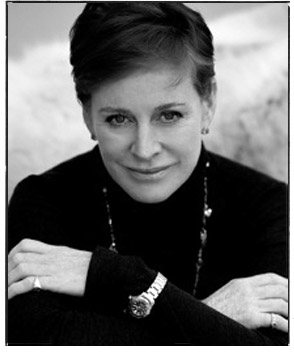 Rebel Penfold-Russell
Filmmaker, businesswoman and arts patron.
True to her name, Rebel Penfold-Russell is a rebel in the world of arts. She is a woman of bounding energy, innovation and action and the rare ideal mix of artist, producer and patron.
A graduate of NIDA, Rebel also studied at the London International Film School and New York Film School before returning to Australia to establish Latent Image Productions.
Rebel has shown a continuing interest in all facets of film both behind and in front of the camera. She was the Executive Producer of the award-winning Australian feature films Frauds, starring Phil Collins (Cannes Competition), The Adventures of Priscilla, Queen of the Desert, starring Terence Stamp, Hugo Weaving and Guy Pearce (Cannes Priz du Public and an Academy Award 1995) and Paws, about a computer-literate dog who came to life via the voice of Scottish comedian Billy Connolly. Other credits include producing the feature film Unfinished Business and the documentary Ladies Please! as well as directing various telemovies and documentaries, including Free for All, The Resting Place, Showies. The Promise, Fireball, Blood of the Wine, Lizzie's Royal, A Pocket Full of Minties and the children's television series, House of Fun. She developed and produced the play Tales of a Faeire called Angel at the Sydney Theatre Company Wharf 2 starring Sophie Lee, Sarah Chadwick, Jamie Croft and Andrew MacFarlane.
A fervent supporter of the visual and performing arts, she has a long history of fostering companies such as Bell Shakespeare, Sydney Dance Company, Sculpture by the Sea and those encouraging young film makers.
Showing her continuing independent spirit, Rebel has recently re-envisioned Latent Image as Rebelstudio, where she has directed the short film Alex's Party and documentaries Tommy Tomasi: A Life well Travelled and Sculpture by the Sea 10th Anniversary.
Her best productions to date are her two sons, Emrys and Jasper.