Thredbo 50 Years
Production Credits
Director
Rebel Penfold-Russell
Producers
Adam Bayliss
Rebel Penfold-Russell
Editor
Karen Goitiandia
Original Music
Russell Thornton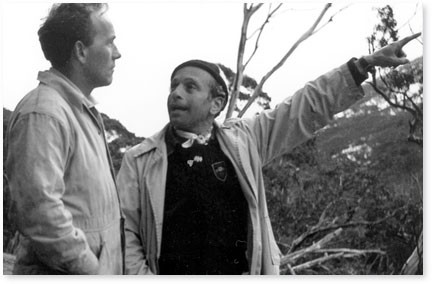 In a land of dust and plains, many visitors to our shores are surprised to discover that the Australian Snowy Mountains stretch from Victoria to NSW and cover an area greater than the whole of Switzerland.
Thredbo is Australia's premier ski resort, and in 2007 celebrated its 50th year as a year round Alpine village. To celebrate this, the Thredbo Historical Society and Rebelstudio have created a film that revisits memories of a few pioneers of the Australian snow sports industry. Some were immigrants fleeing Europe who sought the landscape of their homelands, a few were fun loving Aussies, but all were determined to make the 'Hidden Valley' their home.
Was it more fun back then? Certainly it was more work to climb up to have a run down. As with all of history, there are a million remarkable stories, these are just a few of them. Enjoy the journey.